I'm committed to working with you to make ward 12 a safe, green, and a strong voice of the community. - Balraj Manhas
---
​Vote On February 22 (9am to 8pm)

---

Why am I running?

​To improve public safety and reduce crime.
To improve public safety.
To help build senior facilities in Ward 12.
To improve public transportation and reduce traffic congestion in the city.
To improve infrastructure, fix roads and pot holes in old neighbourhoods.
To stop mismanagement of projects.
To make sure that we get the value of our tax payers money.
To build more schools in our neighborhoods and better parking spaces.
Proper snow removal.
To improve quality of life for our citizens. .
To make sure that public gets proper safety standards from vehicle for hire industry.
To represent the normal men and women of Ward 12.

Why should you vote for me?

Make sure public demands are met.
Respecting public tax dollars.
Supporting our small businesses.
Volunteered for the community since 2006.
Involved in numerous meetings and presentations at the City Hall.
Member of the Indo-Canadian Liaison Committee of the Police Chief.
Keep residents up to date on current projects to ensure outcomes are being achieved.

My agenda as a Councillor:

To target public issues such as community safety.
Improve public transportation.
Enhance traffic control.
Aid in neighborhood and community development.
Fiscal responsibility.

Issues I will target:

As growth and development occurs, I will ensure that affordable housing options are maintained.
Affordable senior homes.
Addressing homelessness.
Anti-Uber legalization.
Improving city infrastructure.
Increase public parks and recreation in the community.
Improve traffic and photo radars.
Abuse of no parking zones.

ABOUT ME

Balraj Manhas is the father of two children who has been a resident of Ward 12 for twenty years. Manhas has a technical education background including a Polytechnic Diploma in Electrical Engineering as well as a diploma in Computer Applications. Alongside being continuously involved with over 200 meetings and presentations at the City Hall, Manhas is the secretary of the Indo-Canadian Liaison Committee of the Police Chief where he promotes the betterment of public and driver safety. He has presented issues on various communities at council committee meetings. Manhas believes that taxes need to be decreased and the main focus should be on the needs of the citizens of the community rather than municipal projects. Another target is to increase affordable and environmentally friendly transportation for the citizens by promoting that the city's main priority should be to build the LRT. ​Balraj is a social worker who is dedicated to volunteering and has a passion for public services.

MY AGENDA

I will work alongside the citizens of Ward 12 to improve public safety, local health services and quality of life in the municipal. I will aid in building more schools in areas that lack immediate education. In this current economic era, our local economic growth should be locally rooted and focused on growing in areas with a promise of sustainability. The skilled citizens of our community are the greatest assets to this achievement. To build a sustainable economy, investing in the quality of life for our citizens and making it easy to renovate existing, vacant spaces in our city's core are the tools for economic success. Development of public services such as, transportation and recreational parks should be promoted. ​

---

---

---
---
Please Vote for Me for City Council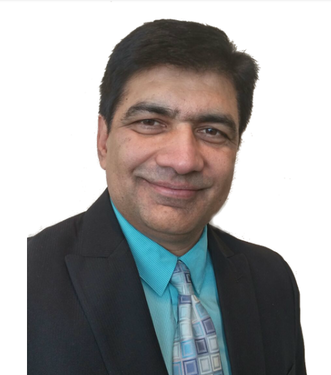 Until at least February 2016, this will be the website for my campaign to represent you and be elected a City Councillor for the City Of Edmonton.

Please look around & be in touch with my staff. If you have any suggestions, concerns or questions please feel free o leave a comment

I am more then happy to answer your inquiries & help direct you to the appropriate city level services.

---
Contact Information
Office: 780 802 9636 | Mobile: 780 710 9633 | E-Mail:
[email protected]
---
On February 22nd, 2016. You have to make an important decision & elect Balraj Manhas as your ward 12 Councillor, City Of Edmonton.
---